Electronic security
Electronic security is an integral part of our global corporate strategy. With more than forty acquisitions in many countries in recent years, we are now the world's largest technology integrator.
Technology for safety
Rely on a genuine partner to secure, control, geolocate, monitor, and act remotely.
We offer a comprehensive portfolio of smart security solutions to meet your most complex needs:
Video surveillance cameras: dissuasive, they protect your site and enable a rapid reaction that limits material losses. After an event, they provide evidence and contribute to the investigation.
Access control: manages and secures entrances and exits to your site. Together, we'll develop your concept, taking into account your obligations and optimising your workforce.
Anti-Intrusion: deters break-ins on your premises and reduces the risk of theft, vandalism and other malicious acts. It is an essential complement to rounds and patrols.
Fire protection: protects your employees, customers, partners, and property. With our electronic security solution, you comply with current standards and legal obligations.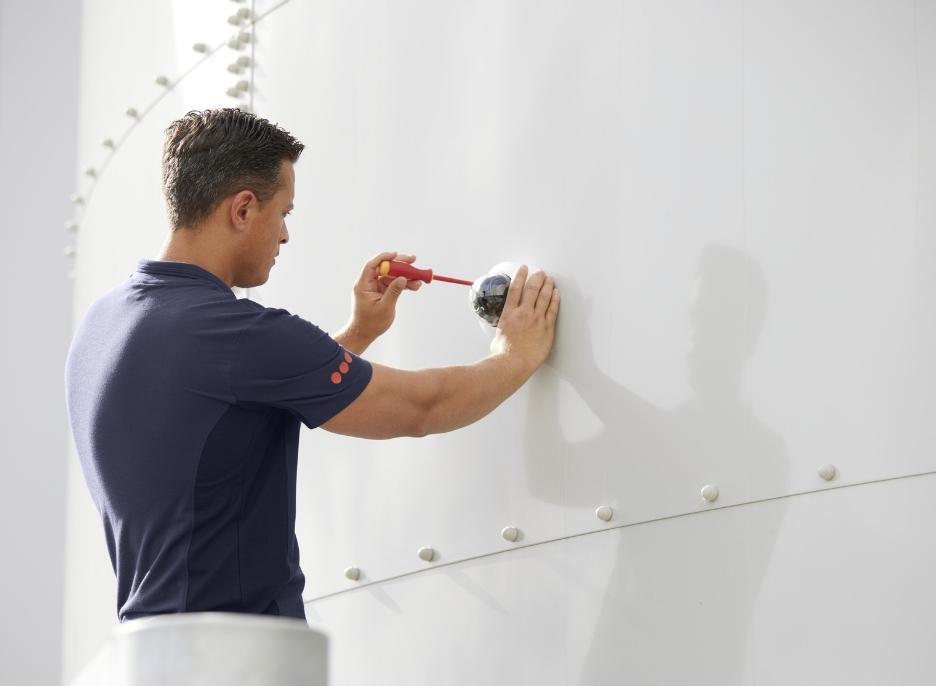 Key benefits
Preliminary safety risk analysis
Wide range of technological equipment
Temporary solutions available
Connection to our alarm centres (Security Operations Centres or SOCs) 24 hours a day - 7 days a week
Compatible with a wide range of applications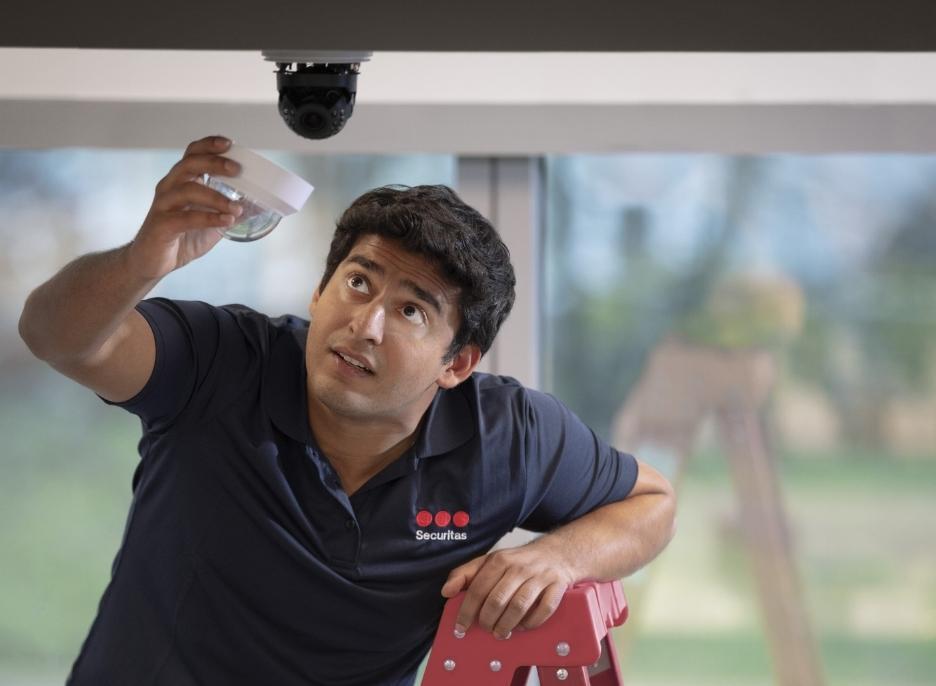 Cameras and video surveillance
Objective: to monitor sensitive areas of your operation.
What if video cameras not only observed, but could also talk? You could report offences immediately and prevent major damage.
Today, video surveillance cameras are no longer used simply to record images to deter thieves. To ensure the protection of employees and equipment, they must enable much more than just seeing or identifying.
Thanks to their excellent HD quality, the IP cameras available today provide highly accurate photos, ideal for identifying and convicting criminals. But that doesn't stop thieves from taking action and leaving a trail of damage in their wake.
We use the latest technologies developed to prevent offences and major property damage. How is it possible? Thanks to external sensors or IP cameras with integrated analysis systems, certain changes in the surveillance system are immediately processed as alerts and forwarded to our alarm centre, SOC. This is an effective way of combatting crime and preventing major damage.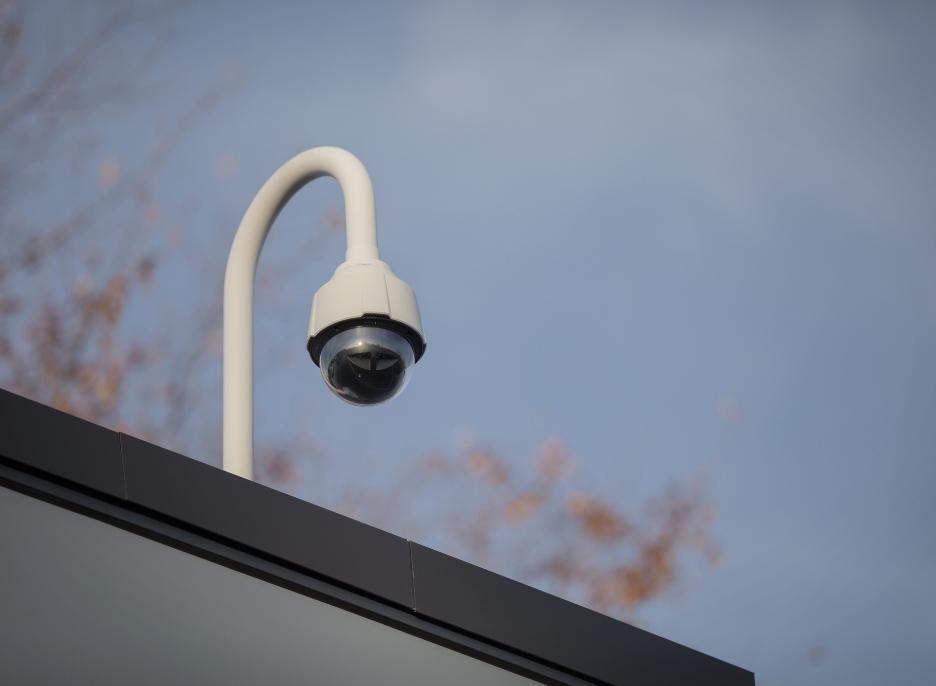 Operation of a video system combined with a motion detection device:
The sensors identify a specific activity.
The video installation sends a silent warning message to our alarm centre.
Operators are then immediately connected to the images of the site via the surveillance cameras.
Operators call out to intruders via the system's loudspeakers.
This is usually enough to put any intruder to flight.
Operators notify the police in the event of a confirmed offence.
This comprehensive system makes it possible to stop criminals before they cause major damage, identify false alarms, and save on unnecessary expenses - such as the cost of security guards.
Access control
The aim is to optimise flows and control movement from one place to another.
Access control systems guarantee the security of premises, people, and property at all times.
We implement security concepts for access control systems with customised authorisation structures. Each person can be assigned an appropriate level of authorisation for different areas, while preventing unauthorised access.
This prevents security risks such as theft, data hacking or espionage, while preserving access for authorised persons.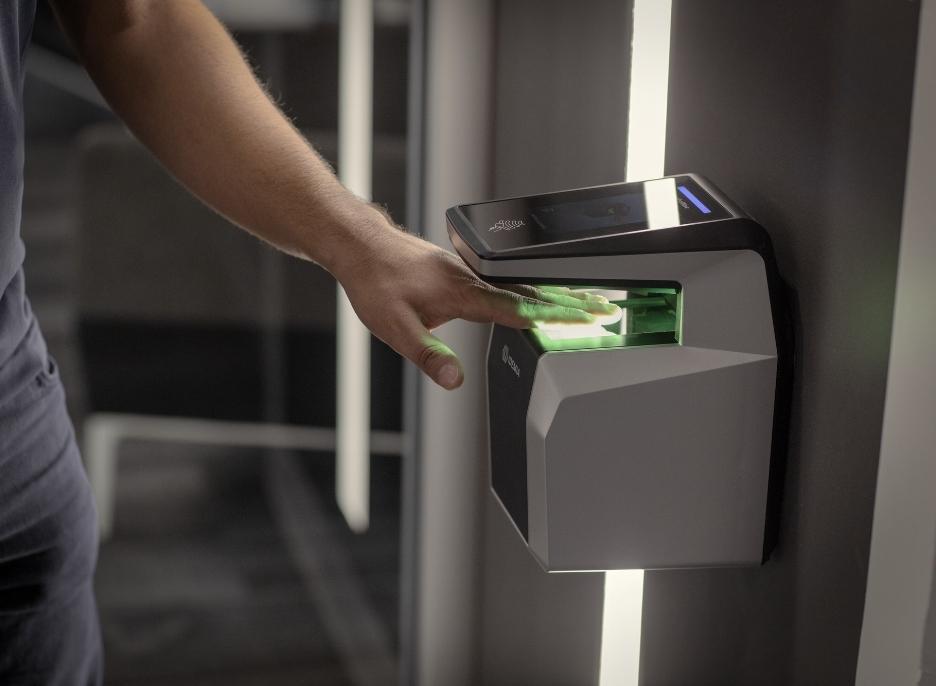 Our services
Access control systems with individual authorisation structure
Definition of a customised security concept for your access control system
Integration of card readers, fingerprint readers, iris scanners, and locking systems.
Handling error messages
Alarm management 7 days a week, 24 hours a day
Drawing up reports on entries, enabling undesirable incidents to be cleared up quickly
Connection to the video surveillance system and your smartphone, for example


Anti-intrusion
Objective: reduce the risk of burglary
Break-ins or attacks always have an impact on your business and make your employees or customers feel unsafe. They are often associated with the loss of important data and internal company values, or sometimes even lead to service interruptions for your customers.
Anti-intrusion systems reduce the risk of burglary and the consequences of data loss for your business; in 99% of cases, their deterrent effect means that burglars leave the premises before causing any damage.
But what do you do when the criminals stay put and carry on with their work?
The best safety system is not enough if, in the event of real danger, no measures are put in place or if the response comes too late.
This is where an innovative transmission system comes in handy: it enables our Security Operations Centre to receive several types of warning relating to our customers' security systems. Once these alerts have been verified, the predefined measures are put in place and the emergency services or police are notified.
Security solutions
Find out more about the benefits and implementation of our security solutions
Fire protection
We offer a complete service for fire alarm transmissions, in partnership with Sitasys: Protalarm.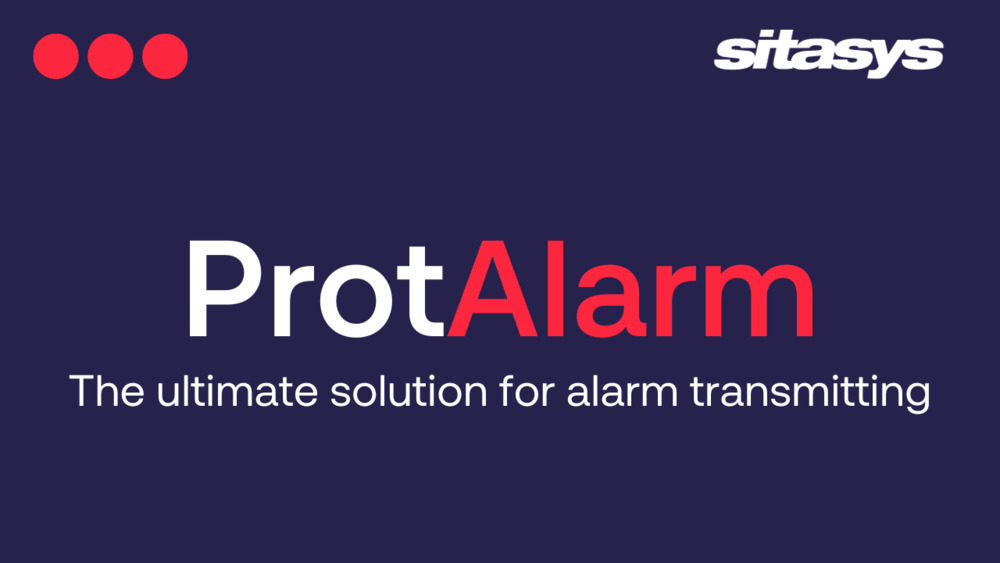 Superior level of safety - Reduced costs
By combining crime detection, video surveillance and access control systems, you can increase the security of your building or site, while controlling or even reducing your costs. As specialists in complete security systems, we offer our customers a highly practical and integrated security package, with the guaranteed availability of our Security Operations Centre.