Fire & safety
Don't worry, you don't have to manage this by yourself. Following a risk analysis, Protectas will work with you to define the appropriate security system and train your staff. From regulatory support to overall management, including prevention, rapid response, and advice on fire safety, we're there for you.
Opt for professional support and enjoy peace of mind
Our fire safety experts and engineers can help you with all your projects, whether they involve building, renovating or organising events.
Our specialists will draw up a security concept tailored to your requirements and risks, as well as a training programme.
We monitor technological developments and keep you informed of changes in legislation, standards, and directives applicable to your business.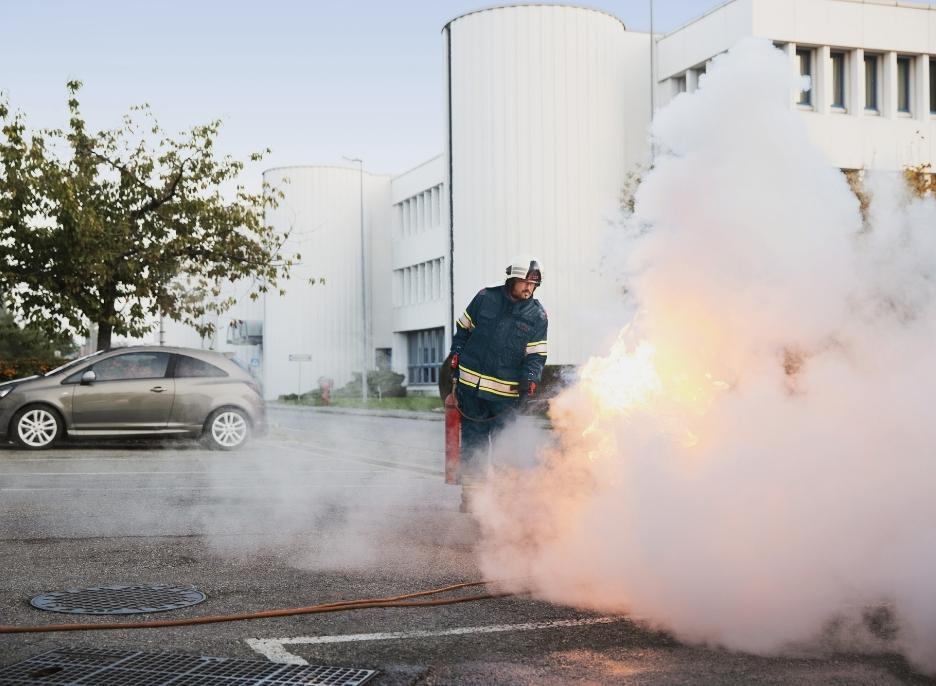 A personalised risk analysis
During a personalised risk assessment, our first objective is to verify the solutions currently in place, and the potential for improvement.
The second phase involves a detailed analysis of your fire prevention and control systems. It is crucial to check that all the necessary equipment is in place and that it is regularly maintained.
Last but not least, you need to check that you have a training programme for your staff.
Because no two companies or spaces are the same, each situation presents specific risks and requirements in terms of workplace safety and fire protection.
However, the greatest danger is often the one that is not identified.
Protectas is a trusted partner with comprehensive expertise in fire protection for businesses. The process begins with an on-site risk analysis on your premises. Our approach is to ensure that you have the right solution, the right equipment, and the knowledge and skills to prepare you and your employees for emergencies. Nothing is left to chance in our approach.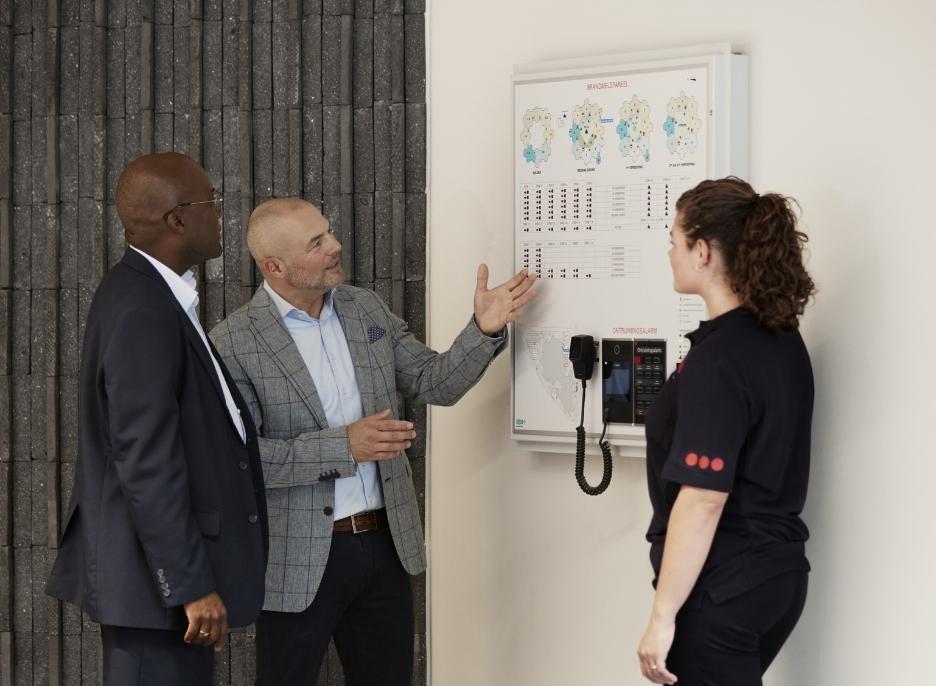 Legal requirements
These were revised on 1st January 2015 by the Association des Etablissements d'Assurance Incendie (AEAI).
To meet your needs, we can provide you with security agents specialising in fire protection, in the role of Fire Safety Officer.
As part of their requirements and specifications, they check the provisions relating to construction, fire protection equipment and the organisation put in place to ensure that they continue to be applied.
Responsibilities
From now on, the authorities' responsibilities are transferred to the private sector by requiring the use of fire protection specialists or experts to manage projects or monitor them.
Building owners and operators are responsible for ensuring the safety of people and property. They must maintain the fire protection and defence equipment, as well as the technical installations, to ensure that they are operational at all times (extract from Fire Protection Directive AEAI 12-15en).
Similarly, implementing quality assurance during construction, and throughout the life of a building, requires the roles and responsibilities of each player to be defined, documented and trained.
Our security guards specialised in fire protection
Depending on the use of the buildings, whether they are residential accommodation, department stores or industrial buildings, the presence of a fire protection safety officer is compulsory.
Our safety officers ensure fire safety within the framework of the applicable regulations and specifications. They check that the provisions relating to the construction and correct operation of fire protection equipment are complied with.
Our services
Provision of fire protection experts

Analysing, identifying and dealing with risks to people and property
Risk prioritisation and acceptance levels
Risk reduction plans
Safety, fire protection & evacuation strategy concept
Support for new construction or building renovation projects
Monitoring of the SIA 108 phases: preliminary design, construction, execution of works, completion and handover of installations
Specifications, tenders, and security bids
Specific AEAI support
Implementation and monitoring of the Fire Protection and Responsibility Quality Assurance programme for grades 1-3
Formalisation of fire safety concepts
Setting up an evacuation strategy and helping to organise evacuation drills
Taking on the role of Fire Safety Officer (PALS), with daily monitoring of installations, remedying faults, and following up actions.
Diploma courses run by our Protectas Academy training department in partnership with specialist companies, enabling us to deliver certified quality courses (first aid, use of extinguishers, tactical aid, etc.).