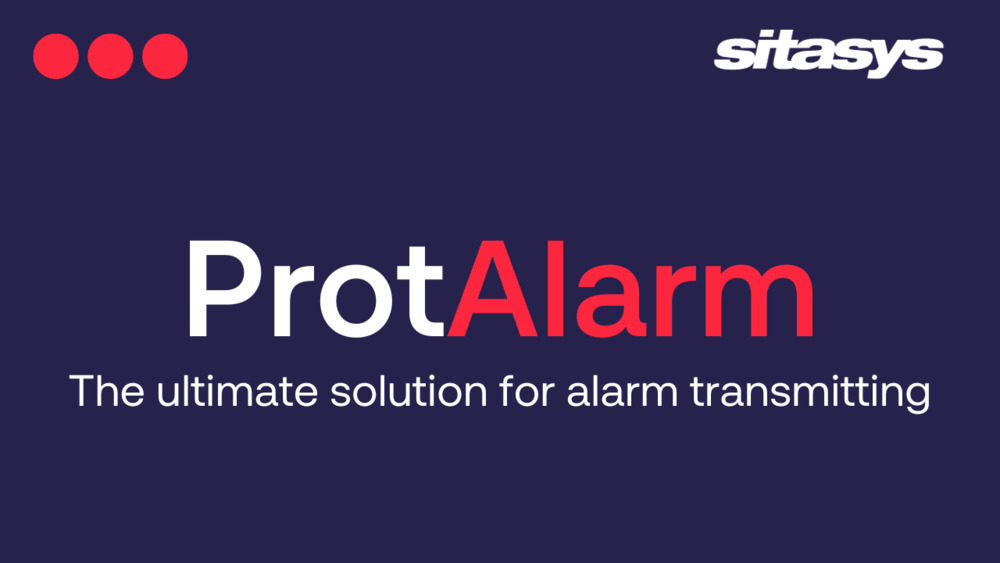 ProtAlarm provides a complete fire alarm transmission solution: easy integration, tailor-made packages at unbeatable prices and use of the latest certified technology. What's more, 24-hour mobile security and our partnership with Sitasys provide the highest levels of security and efficiency. Changing your contract is easy thanks to our support.
A single contractual partner for complete alarm transmitting
ProtAlarm offers comprehensive alarm transmitting services specifically for fire alarms. We use the latest certified technologies to ensure you can rely on a safe and efficient system.
As a single point of contact, we handle all aspects of alarm transmission, including fire alarm systems and mandatory connections, and seamlessly integrate your security systems.
A range of packages at unbeatable prices
We offer tailor-made packages at unbeatable prices to meet your specific needs. Whether you're a small business or a large industrial plant, we'll find the optimum solution for transmitting alarms and alerts to the control centre.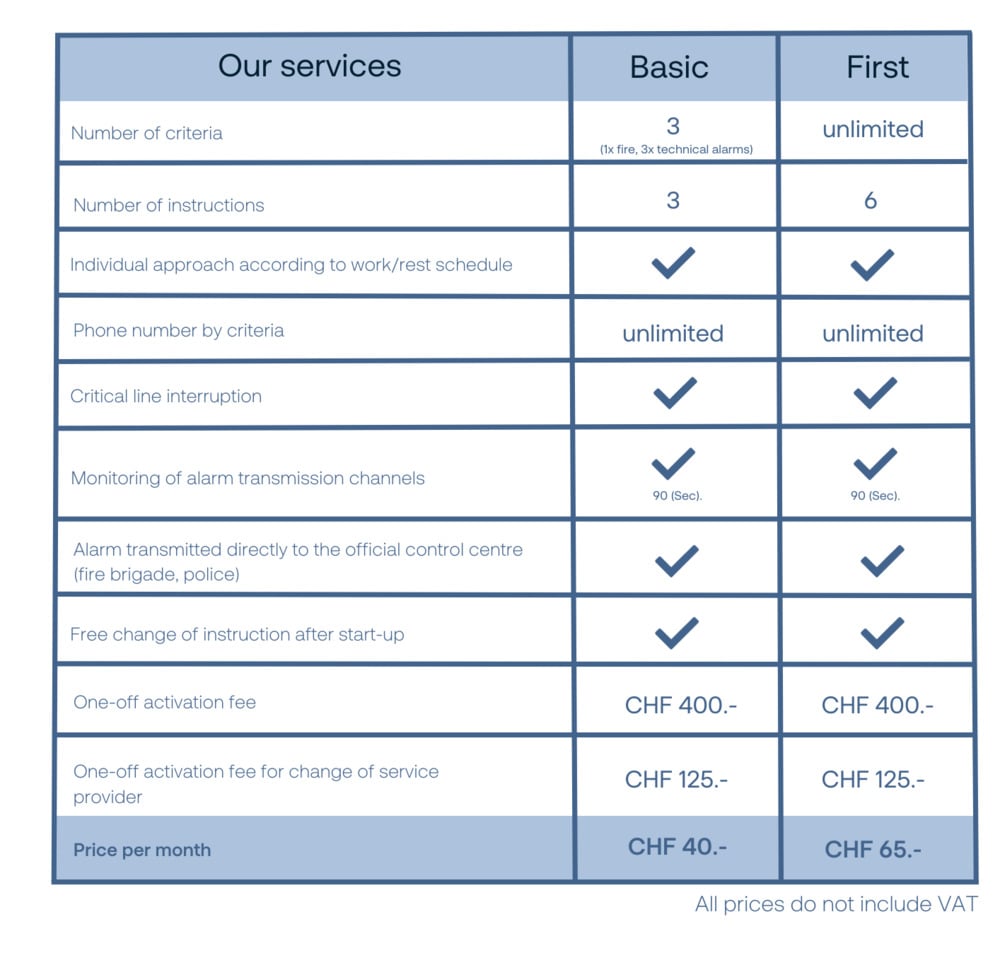 Up-to-date, certified alarm transmission technology
Our alarm transmission technology is state-of-the-art and certified to the highest security standards. Thanks to innovative systems and protocols, we provide fast, reliable alarm transmission that effectively detects high-risk situations and minimises the risk of false alarms.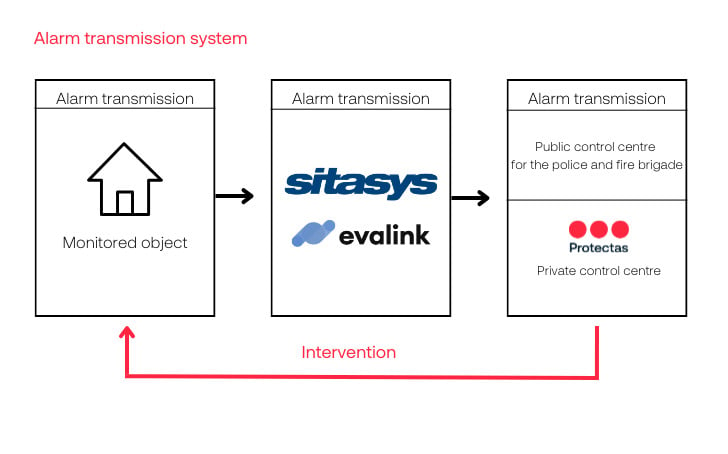 24-hour coverage throughout Switzerland
For comprehensive monitoring and rapid response, we also offer 24-hour response services throughout Switzerland. Our service is available at all times to guarantee your safety, including fire alarms and mandatory activations.
Our partner Sitasys is your guarantee of trust and expertise
You can rely on our partnership with Sitasys, a leading provider of security solutions. We work together to provide you with a reliable and efficient service. Thanks to our innovative alarm transmission system and the expertise of Sitasys, you can stay focused on your core business and rest assured that your security is in the best hands, including all your mandatory fire alarm systems and transmissions.
Smooth transition from other suppliers to ProtAlarm
Switching to ProtAlarm is easy, even if you're already using alarm transmission and control centre alert solutions from other suppliers. Our experienced team will be with you every step of the way to guarantee a smooth transition. Take advantage of our ProtAlarm solution by subscribing today or cancelling your current contract before 30 September 2023.
ProtAlarm - Functionality