Read our exclusive interview with Daphné Villet, Co-President & Head of Security at Geneva Pride. It shows how safety and inclusion are combined to create an environment where everyone can live their life freely. By providing security for such an event, we are proud to be contributing to the fight against all forms of discrimination.
To celebrate Pride Week, held in Geneva from 6 to 10 June 2023, we had the pleasure of meeting Daphné Villet, Co-President and Head of Security at Geneva Pride. This interview was important to us for two reasons:
1. Protectas is proud to provide security for the event
2. Our company is committed to fighting discrimination of all kinds
And our interviewee, Daphné Villet, fully embodies this dual focus.
Born in 1976 with dual French-Swiss nationality, she decided to begin her gender transition in the summer of 2018.
Daphné is a specialist in event security, with over 30 years' experience in event management and 12 years in private security. She has a wealth of experience with her background in providing security for the Stade de Genève, concerts at the Arena, the Lake Parade and the Geneva Festival.
As she is heavily involved in Geneva's queer community, it was natural for her to combine these two areas and become head of security for Geneva Pride 2020 and then co-chair and head of security for Geneva Pride 2021.
Once again this year, she will be in charge of security at Geneva Pride 2023.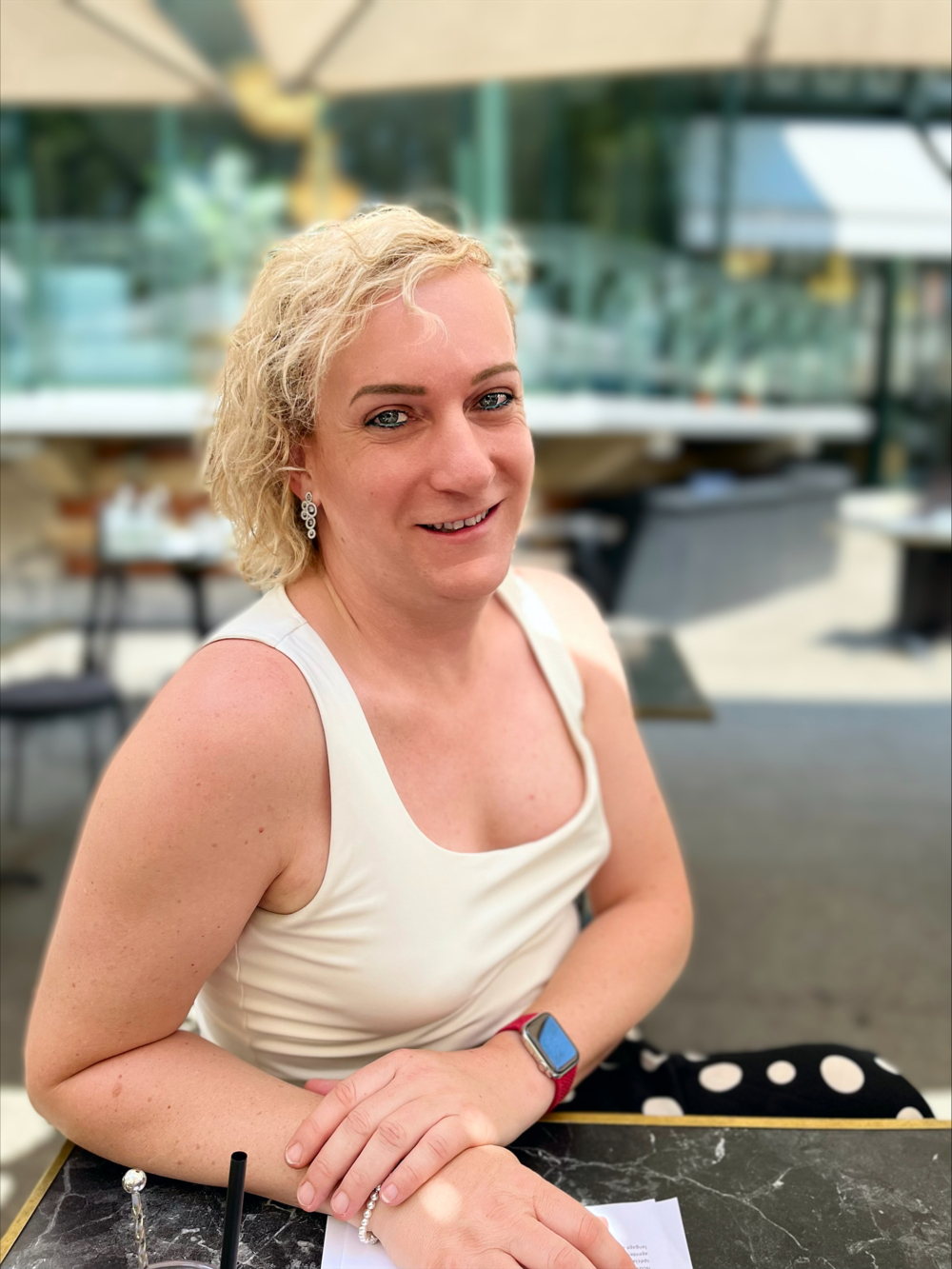 Hi Daphné, can you tell us what goes into setting up such a large-scale security operation?
First of all, it's crucial to understand that we're not just relying on a professional security company, but also on the community. We unite different entities within the event to create a solid security network.
Drawing on the network I've built up over the years, I'm able to select the best people for the job.
We then draw up a detailed concept, which can run to 150 pages! It's an in-depth process that takes many factors into account, including current events. This year, for example, in view of what's happening around the world – in Florida, Russia and right next door in Geneva, Switzerland – we've stepped up the security level compared with 2021. We are seeing society get more and more polarised, with a rise in extremism on both sides. On the one hand, we have the groups who simply want to see us gone, and on the other, we have the community, fighting for equality and simply demanding the right to live, loud and clear.
Once the concept has been established, how do you go about implementing it on the ground?
We have set up an OCC (operations control centre) with specialised operators, who are an important part of the system. These key people are both safety officers and medical managers, able in both cases to communicate in the appropriate language if necessary.
We also use Protectas for their security guards. They work in pairs, equipped with radios, and a small but important detail is that they don't wear traditional uniforms. We've created a green T-shirt specially for the occasion, with the word Security on it. The idea is to break with the sector's usual conventions and to involve the security guards as internal partners in the event. I think it also has a positive impact on the public, as it makes them feel more approachable and accessible.
In addition to this official security team, is there an internal entity specifically for the event?
Yes, we have our Pride Angels, who can be recognised by their pink vests. These are volunteers that we train specifically for the occasion. We teach them radio communication, the Village and March systems, everyone's position, and procedures for dealing with incidents. Our teams are mixed, and, for us, that means not just in terms of gender, but also in terms of character. To work properly, each pairing needs to be balanced.
Our Pride Angels are the first point of contact for the public. They are there to provide information and also to give us feedback from the field. They are the eyes and ears of the event.
They are the first line of defence when tensions build, alerting the OCC, which then sends officers to the area, while initially trying to defuse the situation themselves. If that doesn't work, the security guards take over. If there is a casualty, our Pride Angels provide psychological support and stay with the person until medical assistance arrives.
They are also equipped with a radio.
Can you tell us more about the communication resources deployed during the event?
In total, we have around 100 radios available simultaneously.
This means of communication has different channels dedicated to safety, medical and organisational issues. We have also set up a dedicated channel for crisis management should the need arise.
A briefing is held for everyone involved before each new shift.
Nothing is left to chance: that's the key to responding quickly when things get chaotic. We have procedures for storms, attacks and assault, to name but a few.
Key figures
30,000 people in the March in 2021
40,000 expected in 2023, including 20,000 in the Village
7 days of activity
17 agents for the Village
36 agents for the March
90 radios
50 Pride Angels
Thanks Daphné for these enlightening answers. Security at Pride marches is a crucial factor in achieving an inclusive and positive event that helps the LGBTQ+ community to flourish. By working together, we can continue to make these events arenas for pride, solidarity and progress.
Let's celebrate diversity together at Geneva Pride! Let's be proud of who we are and support the LGBTQ+ community.