For four consecutive years, we have been providing security in data centers. We are now responsible for the security of 11 sites total in Switzerland. Our main mission is the careful management of restricted access to data rooms, the preservation of sensitive information of our client and its customers, and ultimately the protection of our client's reputation. This mission is structured around three key functions: management of access control, careful monitoring of alarms and methodical examination of surveillance images. To accomplish these crucial tasks, about 300 employees, divided between control officers and supervisors on patrol, are dedicated to this mandate.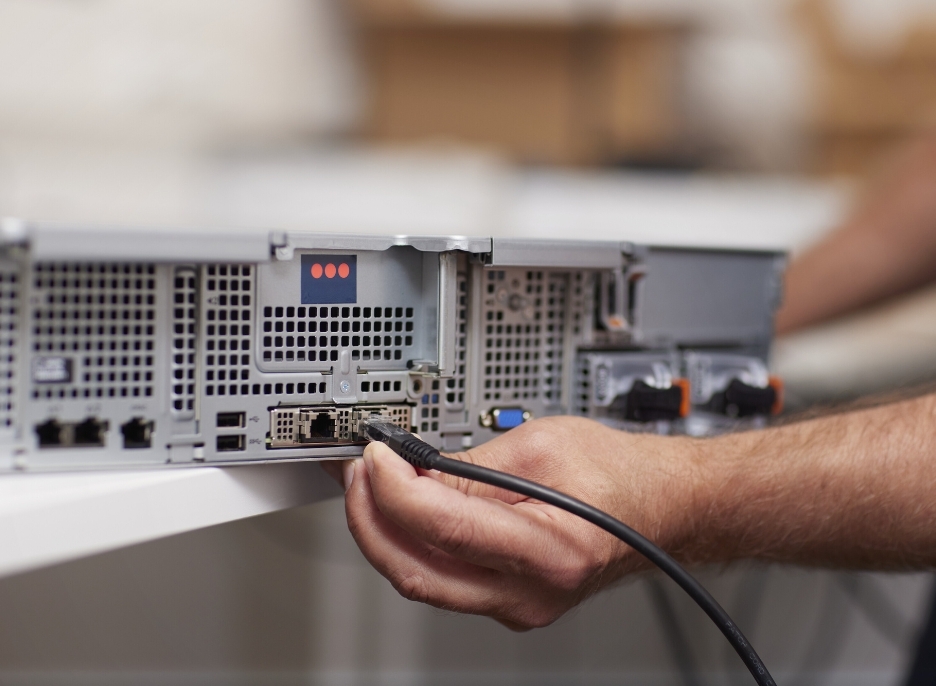 Why Protectas?
In recent years, Protectas has been able to focus very strongly on the growing data center market. Our global presence in the field of security solutions makes us a reliable and attractive security partner that our customers can rely on. With the great experience we have gained over the years, we know exactly what needs our customers have in the data center area and can offer tailor-made solutions.
Which value do we bring?
Because our employees protect our customers' data, they play a key role every day.
The major security challenges in data centers
Securing data centers requires solid physical infrastructures, housed in highly secure buildings. Their access must be scrupulously controlled. The integration of sophisticated CCTV systems provides constant perimeter monitoring. Beyond the technology, the physical presence of 24/7 security personnel, making regular rounds of the premises, remains imperative. Strict access control measures ensure that only authorized individuals can enter these critical facilities. The installation of fire detection and extinguishing systems is also essential for the protection of these sensitive environments. Through these measures, data centers significantly strengthen their physical security and minimize the risks associated with theft, vandalism and other criminal activities.
Access control, an essential function
Access control is a fundamental pillar of security.
With this in mind, the sites must meet strict infrastructure criteria: restricted entry points, few or no windows, location away from public roads. Security guards inside the building actively monitor suspicious activity through footage captured by surveillance cameras installed along the exterior perimeter. In some cases, visitors must go through two-factor authentication to access the facilities: this may involve scanning a personal identity verification card (PIV card) combined with entering a personal access code. Employee access is also governed by rigorous standards. The choice of technology is varied. At some sites, this may be the use of ID badges and biometric systems such as fingerprint readers, iris scanners and facial recognition. In addition to access control, the security measures in place make it possible to deal with a variety of threats, including natural disasters, power failures, human errors and cyberattacks.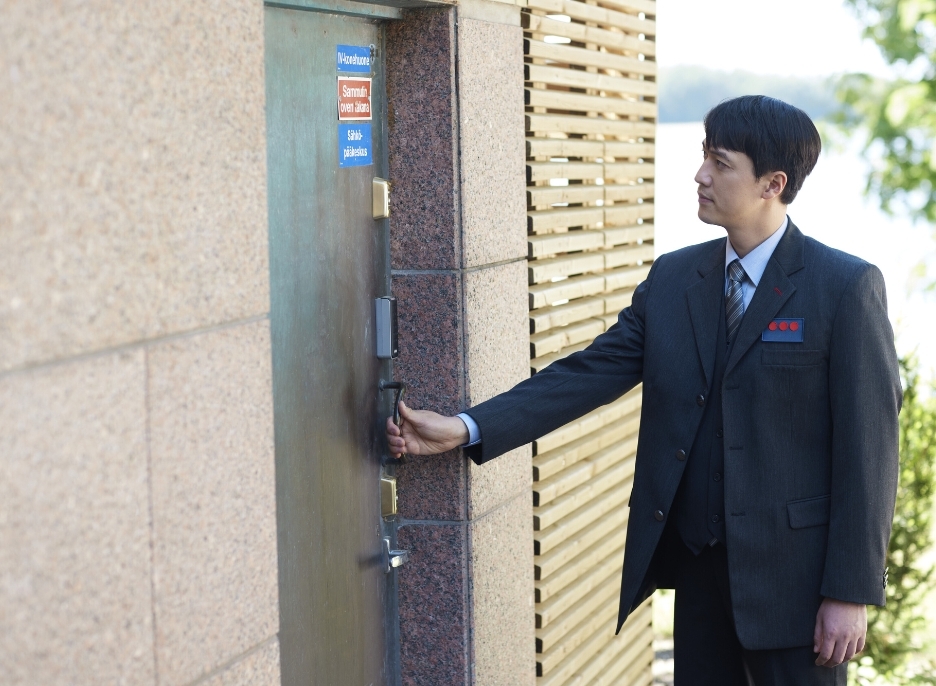 What qualities are sought in data center security guards?
Generally, we favor candidates who have technical skills or an inclination for technology. However, they don't have to be experts in the field already, as we provide extensive training. Self-confidence and diplomacy are essential qualities for our officers posted at checkpoints, where they must manage the queuing of visitors. Relational and communication skills are of paramount importance, because the quality of service is at the heart of our approach. Fluency in English is essential, as it is often the working language in many data centers. Indeed these are very international environments, the collaborators come from all over the world. Any candidate regardless of age or gender is welcome. Our youngest recruit is 22, and our most senior employee is 60. Our male to female ratio is already above average and we always welcome women with open arms!
What is the training process?
Our training approach aligns with the standards of our customers. All new candidates start with a specific training of 40 hours. In addition to general safety knowledge, these 40 hours include legal insights and also corporate knowledge. It's very important to us that our values are full conveyed to new employees. After this intensive three-day training, newcomers join to the data center security course, which varies between 5 and 13 days depending on the customer. In various modules, our future employees will learn about the data center and the security tools. After completion of this induction phase, an extended BLS/AED training, as well as a firefighting training, takes place, in which various possible scenarios are tested. When it's time to start working, our newcomers are all paired with more experienced colleagues during their first weeks to facilitate their learning.
Continuously expand expertise
We offer continuous training to our new employees, as well as to those already in service. Short training sessions of 10 to 15 minutes take place daily. This aims to continuously improve the level of knowledge and skills of our agents onsite. These jobs offer multiple employment opportunities, including internal evolution. For instance, our employees are free to complete our internal professional certification as data center security specialist. In this specific program, further areas of responsibility in the data center are integrated and tested. The internal professional certificate can be obtained after successfully passing a final test. Our employees also have the opportunity to complete additional training to become Data Center Security Supervisors after 6-8 months. In addition to leadership, this module also includes an increased part of professional knowledge and enables our employees to take on more responsibility in day-to-day operations.
Collaboration with the customer
We maintain a daily relationship with their security manager.
In addition to these informal exchanges, weekly meetings are organized to systematically address all operational aspects.